Beginn: 19.00 Uhr
Ort: atelier automatique | Rottstr.14 | Bochum
Liebste Menschen,
das nächste sehr fantastische Konzert steht im atelier an!
Lasst Euch das doch auf gar keinen Fall entgehen und bringt alle netten Menschen, die ihr kennt mit!
Wir freuen uns! <3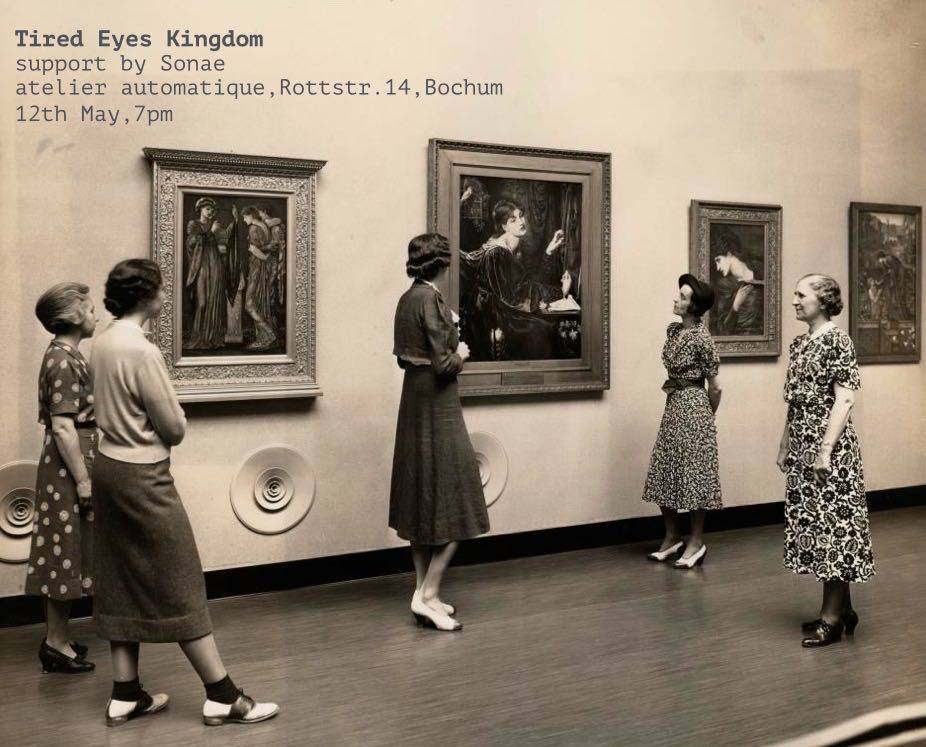 Please join TEK on this beautiful evening where we play old songs you probably don't want to hear any more, and new songs we badly want to play.
We are also happy to announce that Sonae will be opening the evening with a short set of her mesmerizing music, so don't be late and miss out on the oppurtunity of being double struck.

Tired Eyes Kingdom
"An organism of laptops and stompboxes - from wholly delicate to brutal, cute to disharmonic." (Hans Nieswandt)

Sonae
After many years as a DJ in the fields of electronic music Sonae`s debut-album 'Far away is right around the Corner' came out 2015 on Monika-Enterprise. "The unrepentant most wonderful flimmerelectric of the season", stated Groove Magazine; it was nominated for a Via! Vut Indie Award in the category 'Best Album'.